Squatter $ 0.00 AUD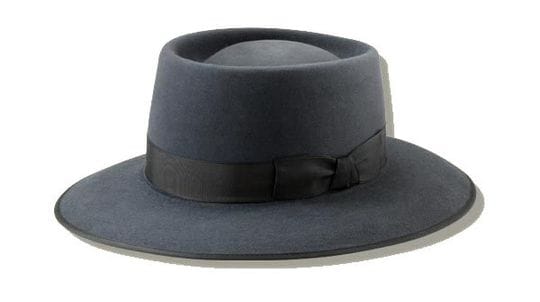 Squatter
A very traditional hat worn on rural properties. Features a pork pie crown and 30mm gross grain ribbon band and bow.
Brim: 76 x 73mm, Bound Edge
Special Order Colours: Carbon Grey, Regency Fawn
NOTE: To view this range please visit your nearest Akubra Stockist.
*Note: Colour of hat may vary from the picture.