Avalon - Tempest $ 0.00 AUD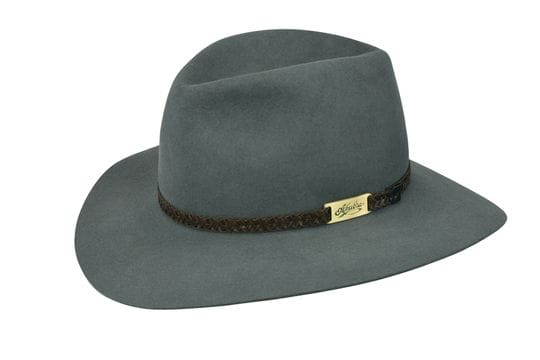 Avalon - Tempest
The Avalon - Tempest is a special order colour
A popular urban unisex style, the Avalon is a soft felt hat. Features a soft buckram inner and a plaited bonded leather band with a brass Akubra plate. Designed to go anywhere, the Avalon is relaxed, classy and a head turner for all seasons.
Brim: 80mm
Stock Colour - Hazelnut
Special Order Colours: Black,Ochre, Eucalypt, Tempest
HAT RELEASE OCTOBER 2016
NOTE: To view this range please visit your nearest Akubra Stockist.
*Note: Colour of hat may vary from the picture.
20 December 2016 5.0 Love this hat I bought it from RM Williams last month, very comfortable,good fit, I am still proud I bought it, even looking at it with admiration, I hAve been wanting to get a Akubra hat since 1988 - By Adam North