Colly $ 0.00 AUD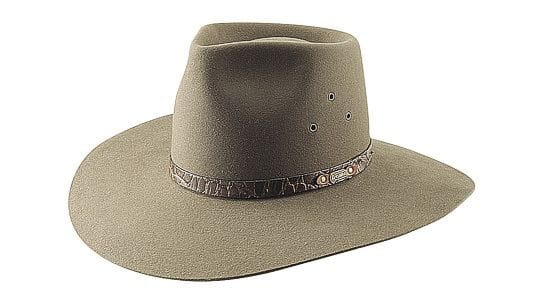 Colly
Abbreviated name of Collarenabri, a small country town in Western N.S.W. Features an embossed bonded leather band and triangular shaped eyelet vents.
Brim: 102mm, Cut Edge
Special Order Colours: Regency Fawn. Sand, Santone
NOTE: To view this range please visit your nearest Akubra Stockist.
*Note: Colour of hat may vary from the picture.