Mansfield High Country - Sand $ 0.00 AUD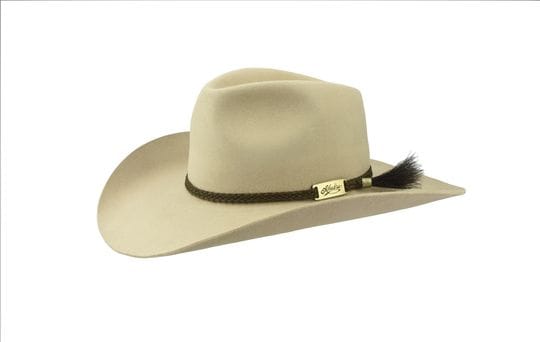 Mansfield High Country - Sand
A very traditional Western Style with a Fedora crown, a wide 102mm brim and braided band with Akubra brass plate. Featuring our most popular winged brim shape. the Mansfield provides both sun protection in the High Country and style at the local B & S.
Brim: 102mm, Cut Edge
NOTE: To view this range please visit your nearest Akubra Stockist.
*Note: Colour of hat may vary from the picture.