Stony Creek $ 0.00 AUD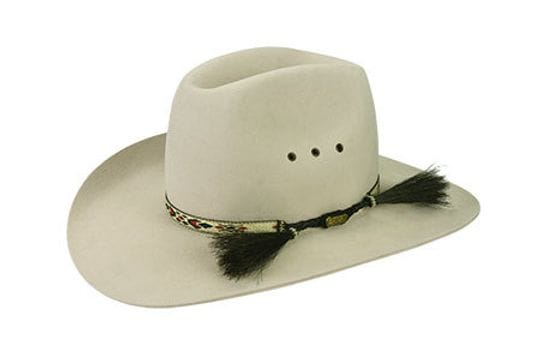 Stony Creek
This Western hat features a tall, western-creased crown and a broad, upswept brim. This style was designed with a slightly smaller brim and crown. Features an Aztec braid double horse hair tail band, satin lining and eyelet vents.
Special Order Colours: Black
NOTE: To view this range please visit your nearest Akubra Stockist.
*Note: Colour of hat may vary from the picture.